Michael Cruz is an award-winning Christian artist who has been called to serve by spreading the message of the gospel of Jesus Christ through music.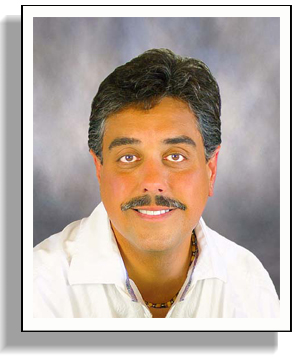 Michael has been involved in a wide variety of musical productions and ministry.  He performed in the contemporary cantata Savior, appeared in concert at Six Flags Over Texas and played in the 2007 production of The Promise in the role of Gabriel. He was a member of Heartsong for three years, and performed and toured with Paradigm Vocal Ensemble of Arlington, TX and The Heritage Singers of Placerville, CA.
Michael was awarded first place in the group category while singing with the trio Heartsong in the Music, Etc. annual competition held in Texas, and later received the award as Grand Prize Solo Vocalist at the 22nd Annual Seminar at the Rockies in Estes Park, Colorado.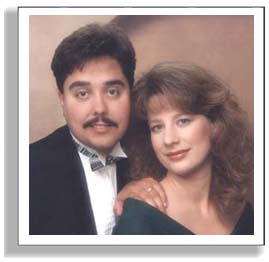 Michael has shared the stage with such artists as Point of Grace, Steven Curtis Chapman, Michael O'Brien, First Call, and Wintley Phipps, and has appeared on a variety of radio and TV broadcasts.
Michael has produced two CD projects:  be strong and TAKEFLIGHT, and he would love to come to you to minister through song.  Michael lives just outside the Dallas/Fort Worth, Texas area with his devoted wife Karen.
To order any of Michael's music, click here:   Order CDs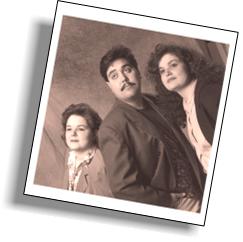 Michael,
pictured here
with Heartsong